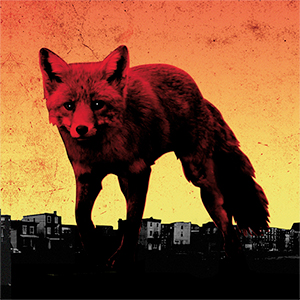 The Prodigy to preview new album tracks during a live Q&A with @Twitch & @TwitterMusic
On Monday 23rd March at 6pm (UTC) The Prodigy will be live streaming an interview via twitch.tv video link up from Berlin answering questions submitted on twitter using hashtag #AskTheProdigy as well as previewing two clips of brand new tracks from their highly anticipated new album 'The Day Is My Enemy'. You can ask the band anything you want from Monday 16th – Sunday 22nd March and some of the questions will be chosen to answered live on air during the stream via Twitch.tv. Following the bands live stream the bands new track 'Wall Of Death' will be immediately added to the Twitch.tv music library for users to stream during broadcasts on the platform.
Tweet your questions to either @the_prodigy @TwitterMusic @Twitch #AskTheProdigy before Sunday 22nd March to be in with a chance of having them answered live or post them below here!